Welcome to the Employment Opportunities Online Website
Applications for positions with the NTG are limited to a maximum-one-page summary sheet with an attached resume. Applicants are not required to address each of the selection criteria individually. For more detailed information on applying for NTG jobs, click here.
Did you know the keyword search can be used to find vacancies for a specific designation? For example, searching for keyword AO3 will find vacancies for the Administrative Officer 3 designation level. If you would like to search for vacancies within a range of designations e.g. AO6-SAO1 this can be done by entering the salary/remuneration package ranges for these levels. For detailed information on designations including salary ranges click here

Job Alert
Don't let opportunities pass you by. Get vacancies emailed to you as soon as they become available.
Please login to view your saved searches.
The Northern Territory Public Sector (NTPS) values inclusion and diversity in the workplace and aims to achieve a workforce that is representative of the community it serves. We encourage applications from all diversity groups, including; Australian Aboriginals and Torres Strait Islanders, people with disability, people from diverse cultural and linguistic backgrounds, mature age workers, lesbian, gay, bisexual, transgender, intersex and queer (LGBTIQ+) people.
Special Measures applies to some vacancies. A Special Measure is a plan, program or arrangement designed to promote equal employment opportunity (EEO) for a group of people who have not yet achieved employment equality. A number of agencies have implemented such plans to support increased workplace diversity. For further information click here
The NTPS implements reasonable workplace adjustments as required, and specifically for people with disability. If you require an adjustment to the recruitment process to assist in applying for positions or, if you are successful in your position, and need an adjustment to support you at work, please discuss this with the contact officer.
Most jobs in the NTPS are advertised with a remuneration 'package'. In most cases the package incorporates annual salary + 9.5% employer superannuation contributions + 17.5% leave loading bonus + the value of two weeks extra recreation leave (noting most NTPS jobs have six weeks recreation leave). Some jobs may include additional items in the package amount. The vacancy displays the lowest and highest salary package applicable for this job, there may be other increment points and or allowances within this range.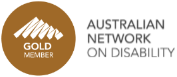 Copyright Northern Territory of Australia 2020 Last Updated: 13/10/2020 18:12:18

Version hotfix/3.5.14